Area of Focus: Population Health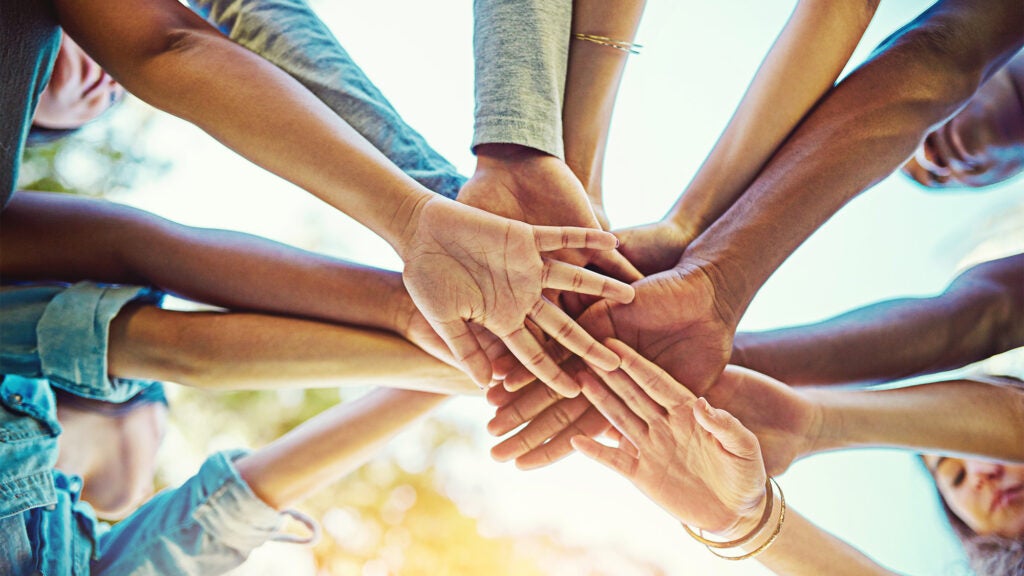 Our Commitment to Population Health
Many of the determinants of healthy outcomes and of creating healthy communities are rooted in long-standing social and economic factors, including education, employment, housing and the environment — particularly in underserved communities. The elimination of health disparities and the achievement of health equity across all populations is one of the most important social justice issues of our time.
Georgetown's commitment to the common good and social justice, and its programs in service, interprofessional education, advocacy and research provide a strong foundation for our work in advancing healthy communities
Research Activities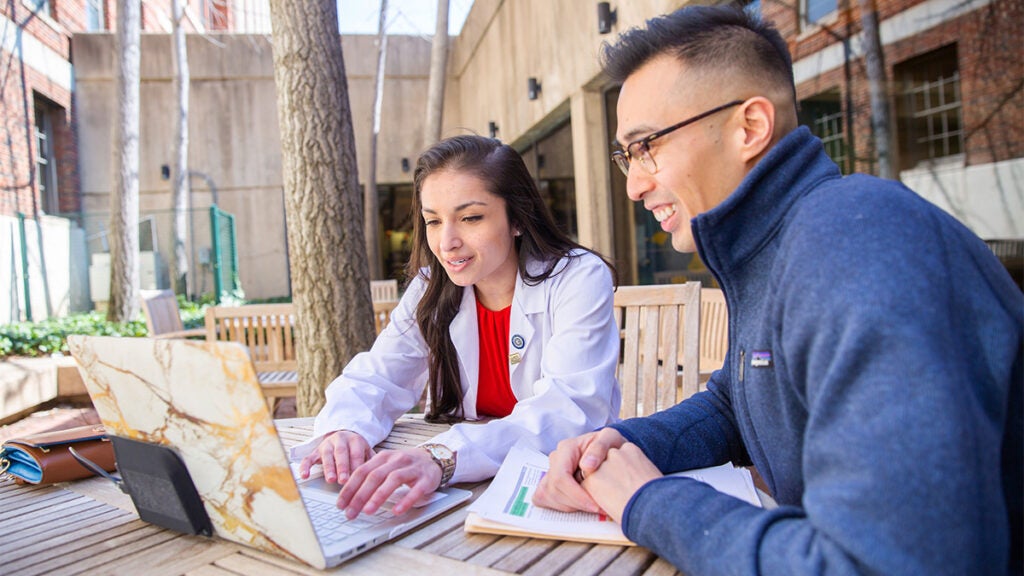 The Global Health Institute (GHI) is a university-wide platform for supporting research, teaching, and service in global health and for developing concrete solutions to the health challenges facing families and communities throughout the world. GHI develops concrete solutions for the health and care of global populations, with a focus on the issues of equity and development.
The Center for Health Equity, a university-wide initiative based at the medical center, prepares graduate and undergraduate students for careers that prioritize community health and reduce health disparities. The center engages students, faculty and staff from across the university and MedStar Health to address health equity through experiential learning opportunities and education.
The Office of Minority Health & Health Disparities Research at Georgetown Lombardi actively engages in research focused on reducing cancer disparities among the underserved and ethnic minority populations in the District of Columbia, including African-Americans, Latinos and Asian Americans.
The Ralph Lauren Center for Cancer Prevention offers a dynamic patient navigation model that supports early detection (screening), diagnostic, treatment and preventative measures for breast, prostate, colorectal and lung cancers. The center also provides tailored community outreach, engagement and educational programming to vulnerable populations east of the Anacostia River, including Wards 6, 7 and 8. It is supported by a grant from the Ralph Lauren Corporate Foundation. 
The School of Health houses the Center for Men's Health Equity, which leads state, regional, national and global research, policy, and practice to pursue men's health equity, well-being, and social justice.
The Georgetown University Center for Child and Human Development (GUCCHD) works to improve the quality of life for all children and youth and their families, especially those with special health care needs, behavioral health challenges or disabilities (including adults with disabilities). Founded with an emphasis on bringing the social justice values of Georgetown University to life, GUCCHD has built a strong training and research program that impacts thousands of lives across the world. It embraces an interdisciplinary approach to its work, whether creating clinical teams, collectively solving service delivery issues, or developing effective policies and practices. Locally, nationally and globally, GUCCHD brings to bear its unique capacities on critical social issues of our time, such as poverty, health and mental health inequities, and homelessness. 
The National Center for Education in Maternal and Child Health (NCEMCH) provides national leadership to the maternal and child health community in three key areas — systems-wide program development, education, and state-of-the-art knowledge — to improve the health and well-being of the nation's children and families. Recognized by leadership within the Maternal and Child Health Bureau of the Health Resources & Services Administration (HRSA) as "an absolutely essential component of the nation's MCH program," since 1982, NCEMCH has served as a launching platform and incubator of national, state, and local projects to advance the knowledge and skills the MCH workforce. NCEMCH puts knowledge about MCH issues to practical use for federal, state, and community public health professionals, policymakers, and the public.
Education Activities
The School of Health is committed to addressing population health and health equity. The school developed a public health minor for its students, as well as those at Georgetown College, the McDonough School of Business, the School of Foreign Service and the School of Nursing. Faculty colleagues developed the three-credit Health Equity Think Tank course. Additionally, population health themes are infused throughout the curriculum at the undergraduate and graduate levels. ranging from global health research practica abroad to experiential learning opportunities in locations like Buenos Aires.
At the School of Nursing, curricula emphasize the work of the nurse with vulnerable persons, as well as ethical, epidemiological, health promotion and policy approaches to related issues. Faculty members connect these themes to other credit-bearing and co-curricular activities, such as experiential learning opportunities in locations like West Virginia.
At the School of Medicine, several longitudinal academic tracks address population health and health equity:
The School of Medicine's Department of Family Medicine is the proud home of Washington's Area Health Education Center (AHEC). The District of Columbia AHEC is committed to addressing the need to increase diversity in health care professions and to improve primary care workforce distribution in underserved areas.
Current Population Health Research News