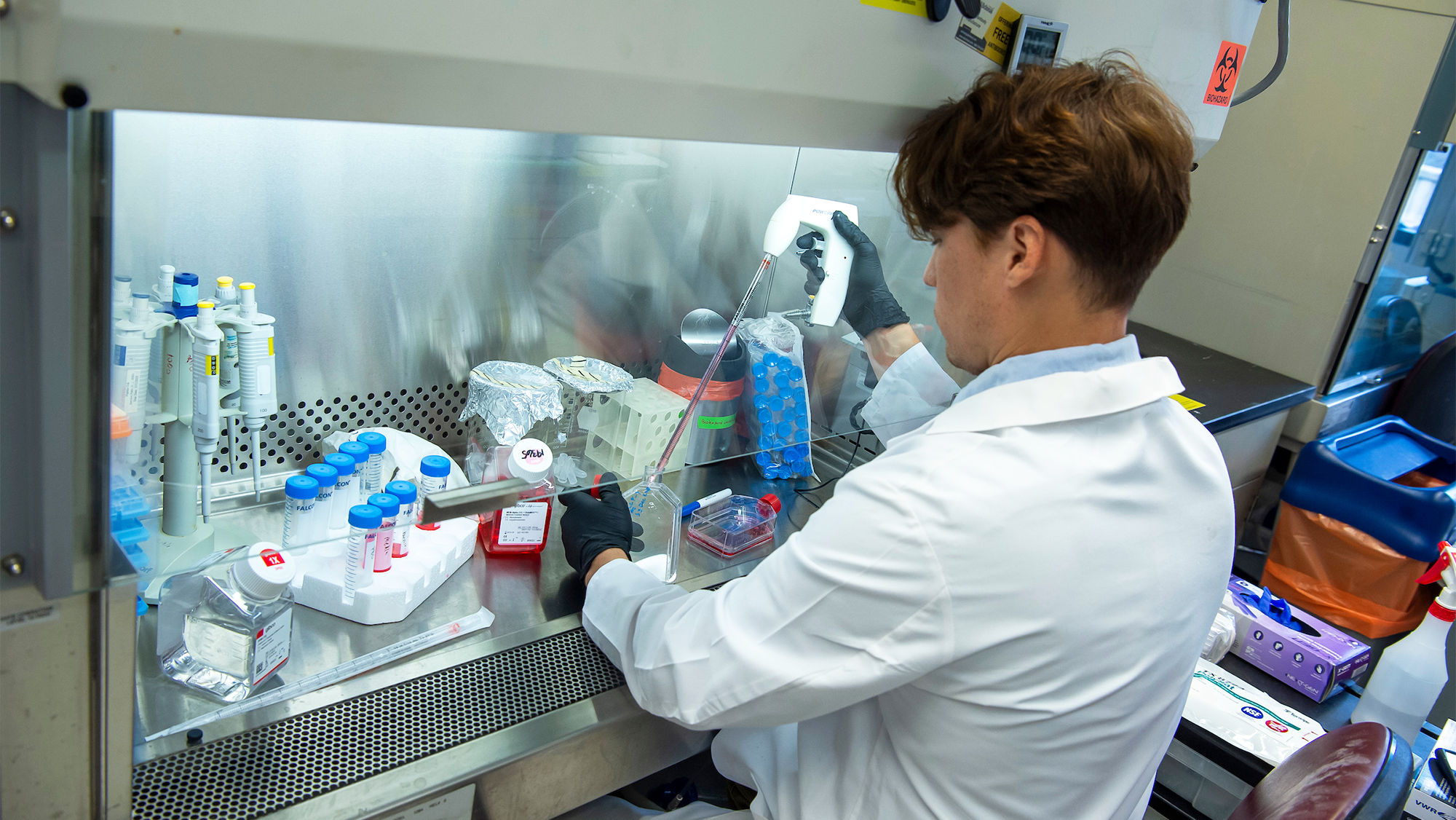 Research Education and Training
Georgetown University Medical Center is committed to shaping the next generation called to be researchers in the biomedical and health sciences.
A Tradition of Education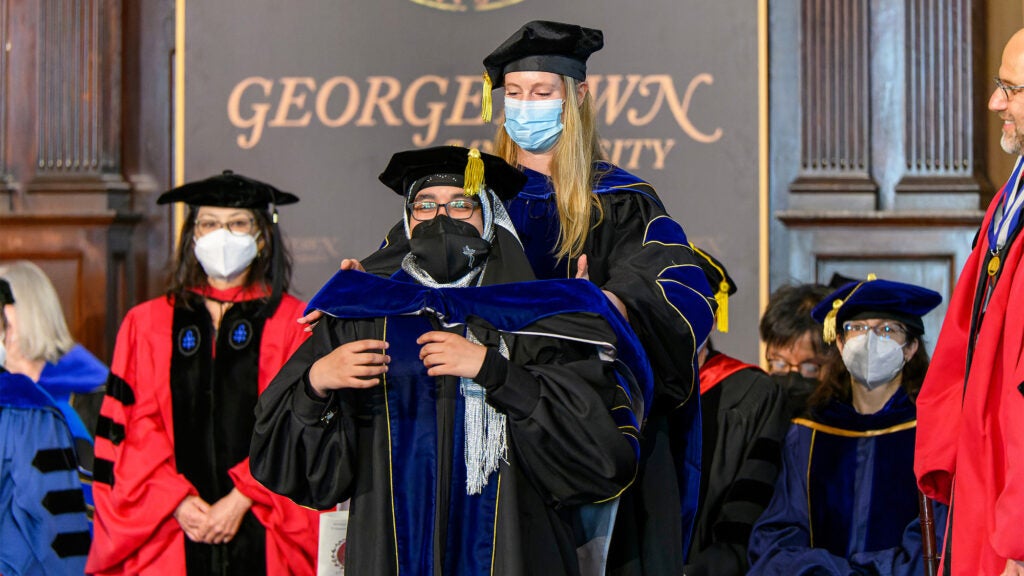 As a Catholic and Jesuit university, Georgetown has long understood its responsibility to help meet the world's most profound needs. 
Guided by that tradition, Georgetown University Medical Center educates and develops generations of researchers, clinicians, and health professionals, equipping them to deploy their expertise in service to the common good.
Graduate Education at Georgetown University Medical Center
Biomedical Graduate Education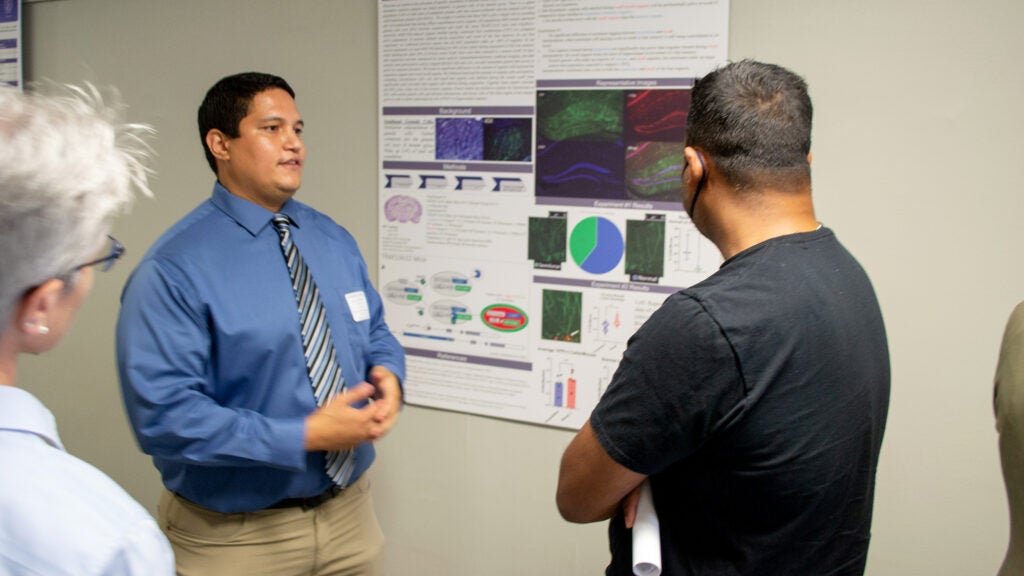 GUMC's Biomedical Graduate Education (BGE) programs encompass master's, PhD and certificate programs across basic and applied science, clinical disciplines, data science and pre-health training. 
BGE programs foster an intellectual environment conducive to the discovery and communication of knowledge and new research. These programs offer a variety of outstanding educational and research training environments that are responsive to the needs and interests of a diverse population of more than 900 students.
Notable among the opportunities at BGE are the number of T32 training grants available. These NIH-funded, externally peer-reviewed institutional training programs support BGE postdoctoral fellows and PhD students as they contribute to our research enterprise across many disciplines.
Original research forms the foundation of PhD programs at Georgetown. Each fall for more than 25 years, PhD students at the medical center have showcased their research through oral presentations and poster sessions at Student Research Day. This event offers students the opportunity to develop their presentation skills, receive feedback on their work and share research with the medical center community.
Georgetown University School of Health
The Master of Science in Health Systems Administration (MHSA) is a two-year, part-time program that equips aspiring leaders with skills to shape the future of health care. Students present a capstone talk as part of their experience in the program.
Faculty in the School of Health support the Graduate School of Arts & Sciences-administered Master of Science in Global Health program, which takes an applied learning approach, where students learn the principles of global health and apply them in the field. Through an in-depth field research experience, students build competencies in research methods, culturally sensitive approaches and contribute to the academic field of global health.
School of Medicine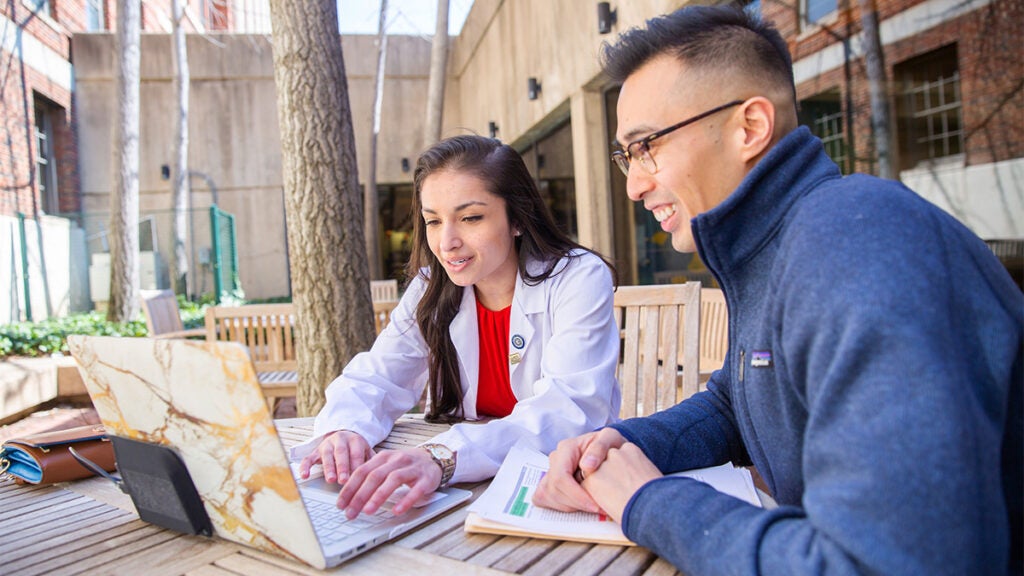 The 170-year-old School of Medicine offers a four-year program of professional education leading to the MD degree, as well as an MD/PhD or MD/MBA at Georgetown, and an MD/MPH in conjunction with the Johns Hopkins Bloomberg School of Public Health. Several MD/MS degrees are also available including a recently added MD/MS in global infectious diseases.
In particular, the MD/PhD program trains the next generation of medical scientists who will pursue careers in clinical, translational, and/or disease-related basic research. Particular strengths of the program are cancer research (in conjunction with Georgetown University's Lombardi Comprehensive Cancer Center) and neuroscience. Starting in the 2022-'23 application cycle, newly accepted students received a full tuition scholarship and stipend for the entirety of their training.
Independent scholarly projects are a graduation requirement for all School of Medicine students. Each student pursues a scholarly project that seeks to answer a research question under the supervision of a mentor. Students present their projects each spring at the George M. Kober Research Day.
To encourage early participation in research among School of Medicine students, both the Office of the Dean at the School of Medicine and MedStar Georgetown University Hospital provide summer scholarships to selected first-year students. Among these opportunities is the Frank S. Pellegrini, MD Scholarship, an endowed research funding opportunity for medical students that honors the 1943 Georgetown medical graduate for which it is named. Through participation in the program, students have the opportunity to work with faculty mentors throughout the medical center and affiliates within the MedStar system.
Georgetown University School of Nursing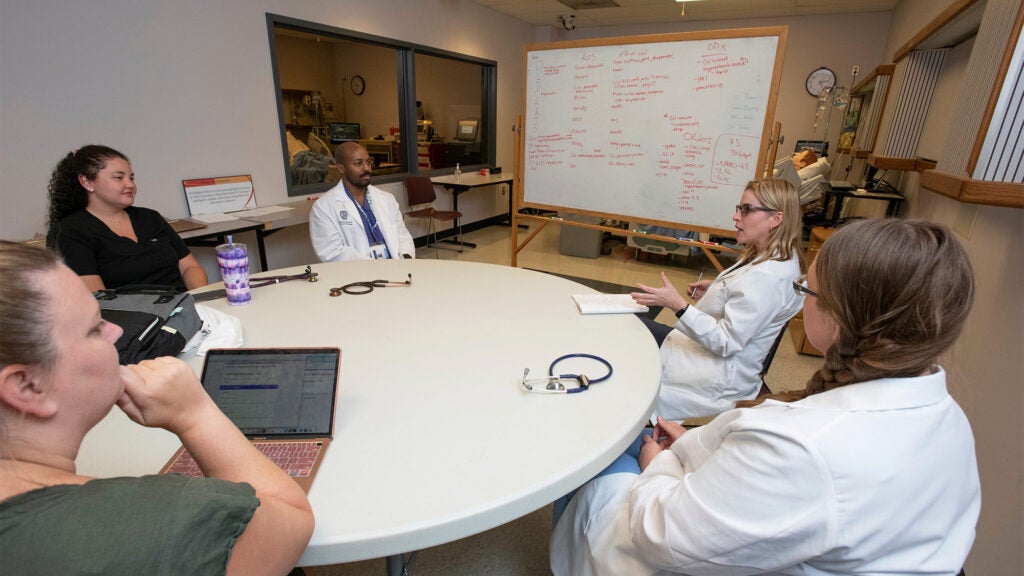 Graduate education programs at the School of Nursing are offered in a distance-based, online environment as well as in-person on campus. Master's and doctoral-level options are available, including a PhD in Nursing program, which prepares graduates to be nurse-scientists. Students have the opportunity to conduct research under the mentorship of faculty.
Cross-Campus Initiatives
The Georgetown University Initiative for Maximizing Student Development is a cross-campus graduate education program that bridges the main and medical center campuses. The IMSD trains a diverse, multidisciplinary group of graduate students, targeting enrollment of individuals underrepresented in biomedical research.
Undergraduate Education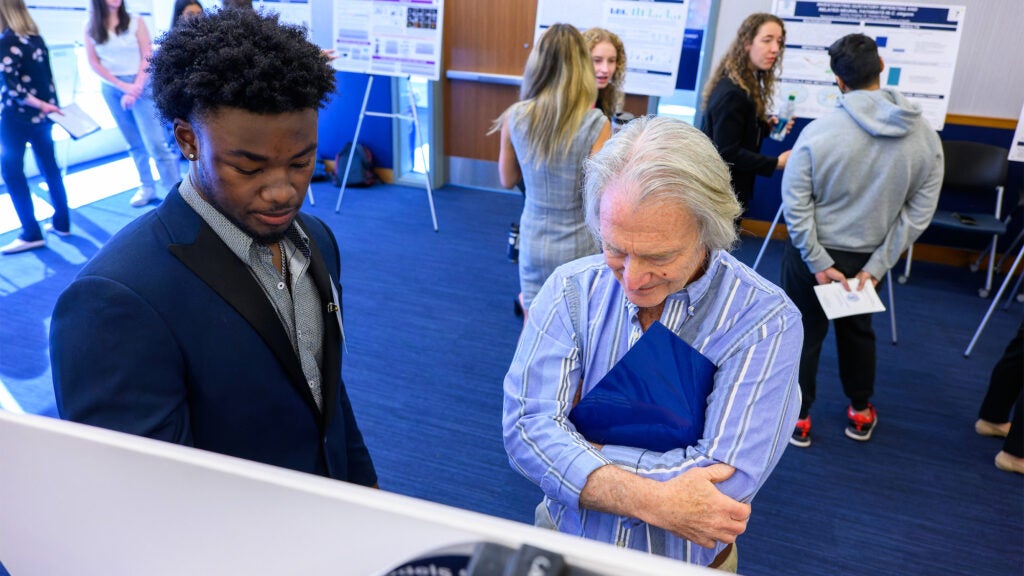 Throughout their time at Georgetown, undergraduate students enrolled in schools affiliated with the medical center experience a curriculum that emphasizes research and scholarship.
The School of Nursing and the School of Health integrate student research opportunities into their undergraduate and graduate programs. The BSN Honors Program at the School of Nursing and the Human Science Honors Program at the School of Health offer opportunities for high-performing undergraduates to conduct independent research projects under the guidance of faculty mentors.
Guided research is a major component of the School of Medicine's Academy for Research, Clinical, and Health Equity Scholarship (ARCHES), which aims to prepare promising undergraduate students for successful matriculation into medical school. Students selected for the program spend 70 to 90 hours of the six-week program engaged in clinical research with senior research mentors. ARCHES also includes clinical shadowing experiences and community based learning with local organizations addressing health disparities.