Gardisil (HPV Vaccine)
The HPV vaccine has been heralded as the first "cancer vaccine" in the world.
Richard Schlegel, MD, PhD, and several GUMC colleagues including A. Bennet Jenson, MD, and Shin-je Ghim, PhD, published seminal papers in 1992 and 1995. These findings were critical to the eventual development of the vaccine, for which a number of international patents were issued to Georgetown. This bench science was supplemented by a number of research and clinical groups outside of Georgetown, including the University of Queensland, the University of Rochester and the National Institutes of Health. The first HPV vaccine (Gardasil) was subsequently approved for use.
Dr. Richard Schlegel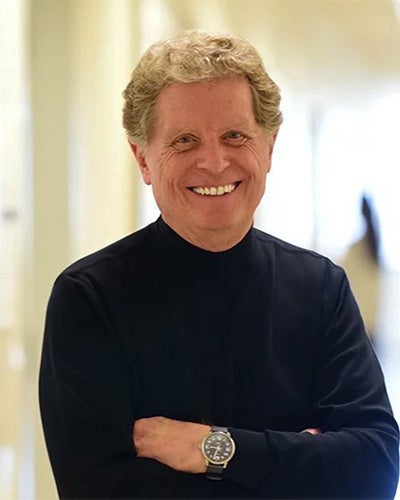 Richard Schlegel, MD, PhD, is a professor of pathology at Georgetown University and is widely regarded as the principal investigator behind the development of the technology for the HPV vaccine. The U.S. Patent Office awarded his Georgetown laboratory's HPV vaccine technology a patent in 2005, with the the U.S. Food and Drug Administration approved the HPV vaccine in 2006. 
In 1980, Schlegel started off as an investigator at the National Cancer Institute and then became a senior investigator. He went on to serve as chief of the Cell Regulation and Transformation Section in the Laboratory of Tumor Virus Biology at NCI. Schlegel joined GUMC as an associate professor in the Department of Pathology in 1990. In 2003, he became the chair of the pathology department. He serves on the editorial board of the journal Virology and as a permanent member of the NIH Virology study section.