Full Body Scanner
Almost every field of medicine has been affected by computerized tomography, or the whole-body CT scanner. Before its introduction into medical practice, radiologists and physicians had to rely on traditional X-ray imaging and invasive and often life-threatening procedures when extracting their diagnoses.
The CT scanner changed this by completely revolutionizing the way in which physicians gain anatomical information. Instead of scalpels and grainy black-and-white X-rays, medical practitioners now had access to a powerful technology capable of rendering 3D cross-sectional images with incredibly high resolutions of the human body. 
Dr. Robert Ledley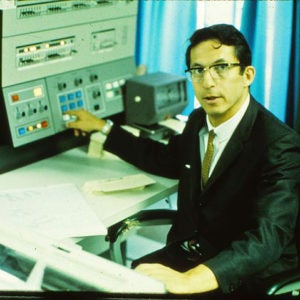 Robert S. Ledley is the inventor of the full-body computerized tomographic diagnostic X-ray scanner. He was the first to do medical imaging and 3D reconstructions and the first to use the CT in radiation therapy planning for cancer patients and in the diagnosis of bone diseases.  
Born in New York City, Ledley earned a D.D.S. from New York University in 1948 and an M.A. from Columbia University a year later. In the next 20 years he served in a array of academic and research positions at the National Institute of Standards and Technology (previously known as  National Bureau of Standards), Johns Hopkins University, and George Washington University, before becoming a professor of physiology and biophysics and of radiology at Georgetown University Medical Center.
With more than 20 patents to his name, Ledley is best known for developing the ACTA (Automatic Computerized Transverse Axial) diagnostic X-ray scanner, the first whole-body computerized tomography (CT) machine.