Area of Focus: Mind and Brain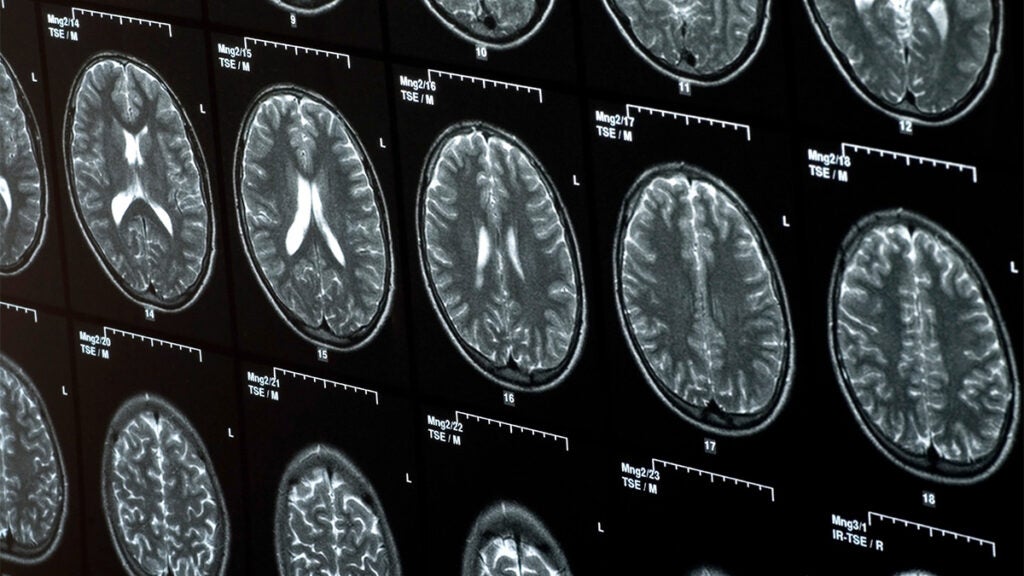 Our Commitment to Understanding the Mind and Brain
The prevalence of neurological disorders is steadily increasing, dramatically so for those associated with aging. Georgetown links the promise of our ever-deepening understanding and scientific knowledge of the mind and brain to prevention, new treatments and restorative therapies, while providing advanced training and education opportunities.
Research Activities
Scientists from numerous academic departments including neuroscience, neurology, rehabilitation medicine, pharmacology, psychiatry, psychology and linguistics participate in a wide array of research activities with a focus on understanding both the normal and injured brain and nervous system. The theme of neuroplasticity characterizes much of the research. Faculty study neuroplasticity during normal development and in the adult in response to activity (e.g., learning) or drugs. Research also focuses on studying the plasticity that ensues after traumatic (such as spinal cord injury) or ischemic damage to the nervous system and over the course of developmental or neurodegenerative diseases (such as specific language impairment, autism, or Parkinson's and Alzheimer's diseases).
Georgetown clinicians care for patients and offers innovative clinical trials for treatment and recovery through a strong and committed partnership with our clinical partner, MedStar Health.
Research Centers and Programs
The Center for Aphasia Research and Rehabilitation focuses on how language is processed in the normal brain, how language breaks down in a brain damaged by stroke, head injury or dementia, and how the brain recovers language functions — with or without therapy — in the months and years following the injury.
The Center for Brain Plasticity and Recovery (CBPR) seeks to harness and expand existing strengths in order to develop groundbreaking approaches to restore brain function caused by neurological damage and disease. CBPR's main focus is on the study of neuroplasticity, the biological process underlying the brain's ability to learn and develop, and a potential recovery tool in conditions such as stroke, traumatic brain injury, multiple sclerosis, and dementias such as Alzheimer's. The center's long-term aim is to stimulate the brain to recover from damage, preserving and restoring neurologic function.
The Center for Functional and Molecular Imaging consists of faculty, research assistants, post-doctoral fellows and graduate students with expertise in structural, functional and molecular brain imaging.
The Center for Neural Injury and Recovery (CNIR) at Georgetown University promotes research in areas related to central nervous system injury and recovery, neural degeneration and nervous system plasticity.
The Center for the Study of Learning (CSL) is one of the leading research centers in the country investigating the neural basis of learning and its disorders.
The Translational Neurotherapeutics Program works to optimize collaborations between basic and preclinical scientists and clinicians and establish efficient pathways in bringing medicines that can improve, halt or restore function in neurodegenerative disorders from the bench to the bedside.  
The Memory Disorders Program, part of the Department of Neurology at the medical center, conducts research and provides clinical services. Patients may utilize clinical services for evaluation, treatment, and follow up care. Additionally, the program offer patients the opportunity to participate in a variety of research studies, including studies of prevention and novel treatments.
We are proud to conduct our Parkinson's disease research with MedStar Georgetown University Hospital, a Parkinson's Foundation Center of Excellence. This designation identifies hospitals and academic medical centers that have specialized teams of neurologists, movement disorders specialists, physical and occupational therapists and mental health professionals who are at the leading edge of the latest medications, therapies and innovations in Parkinson's disease. In addition, Georgetown University is designated by the Lewy Body Dementia Association as a "Research Center of Excellence."
The Stroke National Capital Area Network for Research (SCANR) is a regional organizing hub of nationally known multi-center stroke clinical research trials. It helps patients find clinical research opportunities and furthers the science related to acute stroke treatment, stroke rehabilitation and recovery. It provides, combines and integrates the region's best resources to conduct research in acute stroke, secondary stroke prevention, stroke rehabilitation and pediatric stroke. 
The Georgetown Brain Bank provides an integrated educational, clinical and experimental resource to the Georgetown University Medical Center and MedStar Health neuroscience community and patients and their families. It provides detailed neuropathological evaluation as well as stewardship of tissue/biofluid procurement, storage and distribution.
Education Activities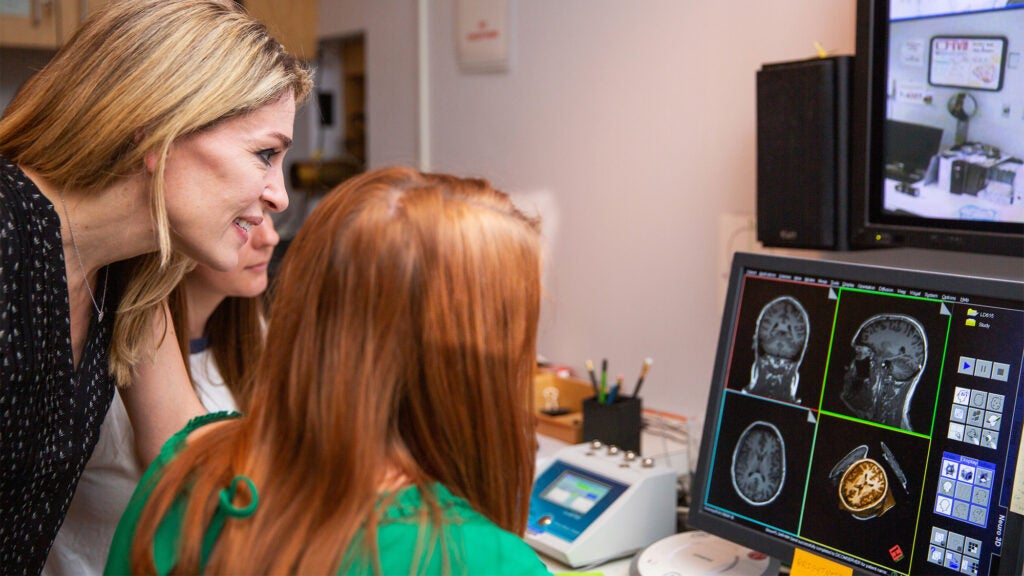 Georgetown offers academic programs at the graduate level that draw on faculty from more than 10 departments across the medical center and main campus.
The Interdisciplinary Program in Cognitive Science offers academic programs at the undergraduate and graduate levels. Faculty come from several departments throughout the main campus and medical and law centers.
Current Mind & Brain Research News