Our Dean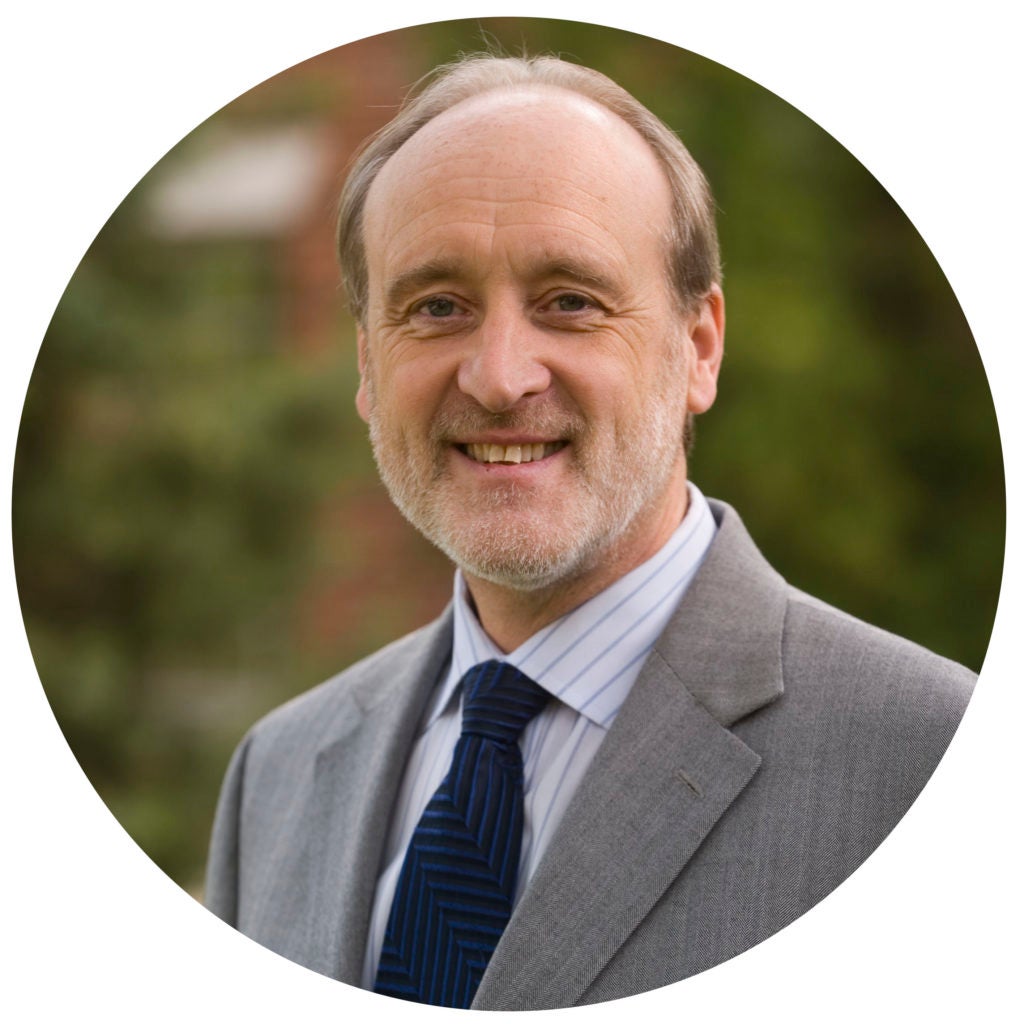 Robert Clarke, PhD, DsC
Dean for Research, Georgetown University Medical Center
Professor, Department of Oncology Co-Director, Breast Cancer Program
Welcome from Dean Robert Clarke
Welcome to the Georgetown University Medical Center! As the Dean for Research, I'd like to tell you about some of the amazing things happening here.
You're probably already familiar with some of the Medical Center's successes, even if you didn't know they were developed here. These include Allegra and Gardisil- all researched and developed within our laboratories. We're also engaged in the first broad clinical trial testing ways to use gene therapy to slow the progress of Parkinson's disease as well as clinical trials for potential cures for Alzheimer's disease.
Georgetown is a leading research university with over 80% of sponsored research funding at the Medical Center. And despite the funding cuts you may be hearing about, we still have a good success rate for grant applications submitted to NIH, well within our historical success rate.
We are known for our leadership in Health Sciences education and our research enterprise focuses on collaborative, interdisciplinary research.
We are also known for excellent graduate education programs, including doctorate and master's degrees in many disciplines. To learn more about these programs, visit the websites of Biomedical Graduate Education, the School of Medicine, and the School of Nursing and Health Sciences.
Georgetown University Medical Center is one of a handful of academic medical centers across the country who can boast both a Center for Clinical and Translational Science as well as a Comprehensive Cancer Center with a prestigious Cancer Center Support Grant (CCSG).
The highlights I've mentioned are just a few of the reasons why Georgetown is an exciting academic medical center. As a breast cancer researcher, I am surrounding by students and colleagues who constantly see the power and promise in the work we do. I encourage you to spend some time on our website and to visit us on the hilltop soon.